Private Classes / YAGP / Coaching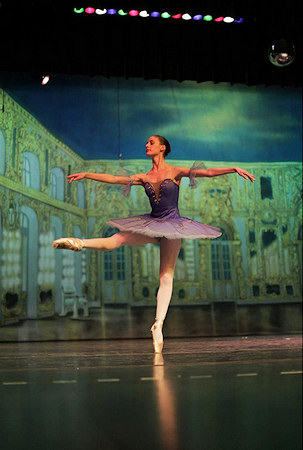 Private instructions available.from Inna Stabrova, Dmitriy Tuboltsev and Christina: Contact:
istabrova@aol.com
Inna Stabrova: Outstanding Teacher Award YAGP, Best Choreographer award WBAC Grand Prix, Outstanding School Award YAGP. Offering private Coaching for YAGP and other competitions. For all students.
In classical ballet, character dance, pointe classes, variation, contemporary choreography, partnering, coaching for competitions and performances, preparing students for summer programs auditions in the USA and abroad, helping adding video's for auditions.
Private instructor for Ohio Conservatory of Ballet Chrissy Murgida.
13 years dancing experience; 10 years teaching experience
Graduated from Kent State University with a BS and Minor in Psychology
Alumna of Kent State University, Tulsa Ballet, Kirov Academy of Ballet, Steps on Broadway, Broadway Dance Center
2013 Youth America Grand Prix New York finalist and third place group winner.
Certified Instructor of Vaganova Syllabus (levels I-IV)
Demonstrator for Vaganova syllabus DVD's productions for level 3, Level 4.
Demonstration of Character Dance syllabus for level 1.
Demonstration of Character Dance class level 3.
Providing private ballet instruction or small group classes to Northeast Ohio dancers (all styles), gymnasts, figure skaters, athletes, adults and senior citizens, and recreational students.
The benefits of ballet class:
Improves posture/alignment
Improves agility/balance
Improves coordination
Improves musicality
Increases flexibility/range of motion/strength/stamina
Increases body awareness
Develops self-discipline
Hours available upon request. (Daytime availability for homeschoolers and seniors). Online classes available.
Read about private classes here:
http://www.dance-teacher.com/2014/02/private-lessons
/
Chrissy Murgida
Ohio Conservatory of Ballet
Private Ballet Instructor
330.232.5070
cmurgida@kent.edu